WP Country Specific Content
If you're looking to show different content based on your visitor country this plugin is what you need
WP Country Content Shortcode Plugin lets you show content in posts/pages based on user country.
The plugin adds an icon in the visual editor which will open up a dropdown and ask you to select a country to show content for.
Better look at these explanatory images below:
Step 1) On any post/page/custom post type visual editor click the globe icon: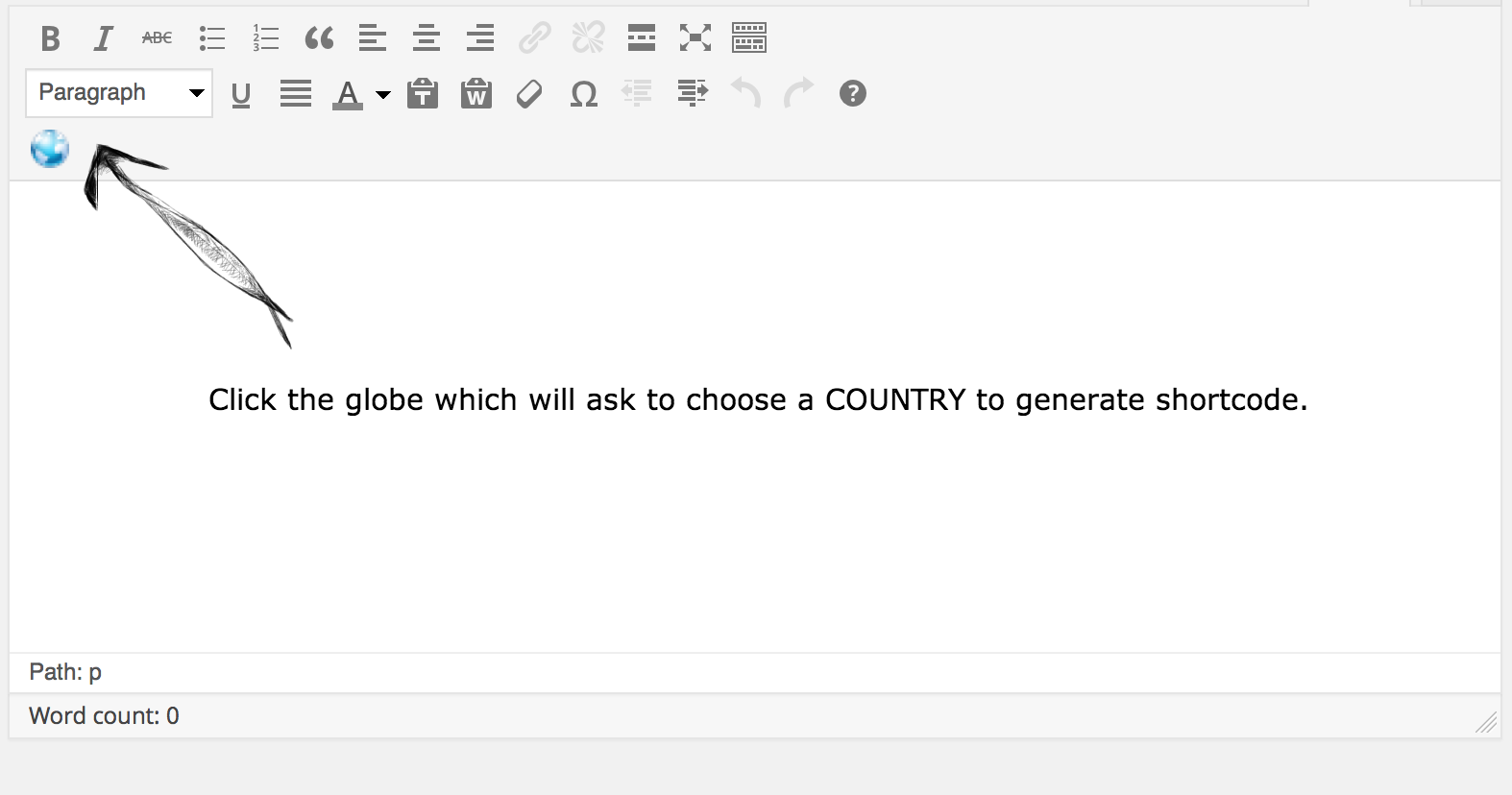 Step 2) Choose a country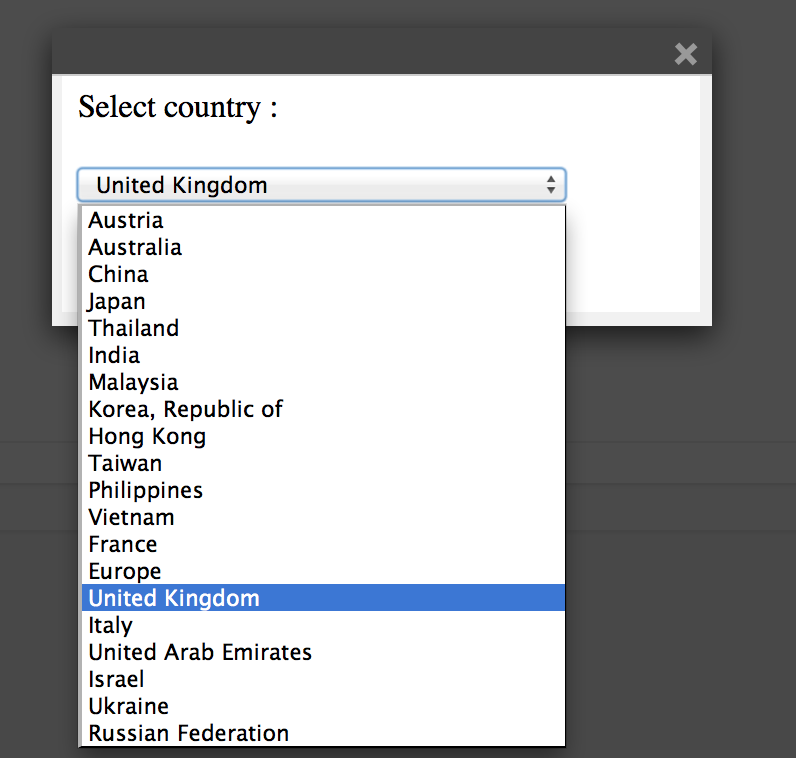 Step 3) Example shortcodes generated: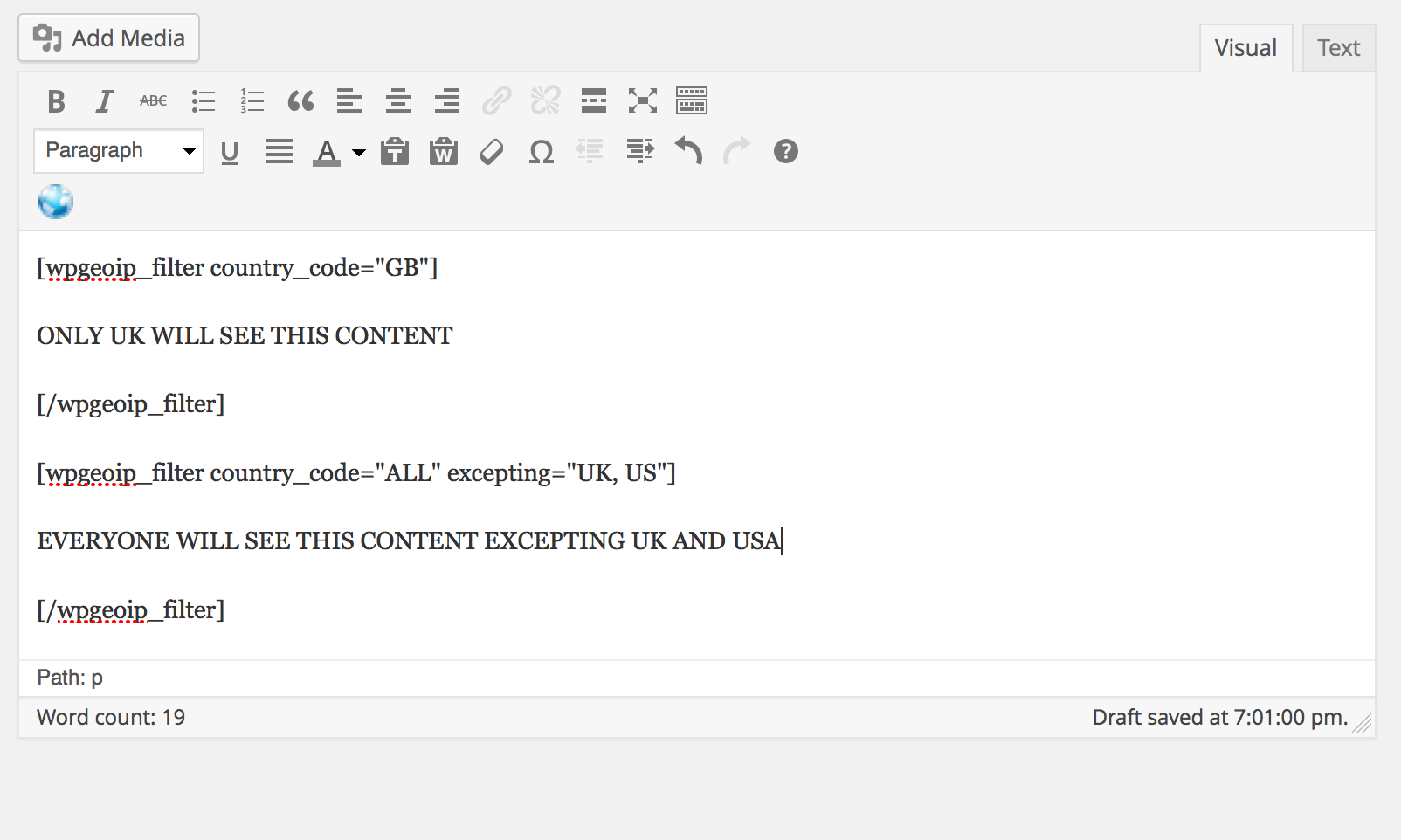 This product includes GeoLite data created by MaxMind, available from
http://www.maxmind.com
Changelog
v1.1 -Feb 2018
- upgraded ip location database.

v1.0 - December 2015
- improved visual appearance
- you can now specify multiple countries in either excepting or country_code param